Witch Wartsmith's Halloween Spooktacular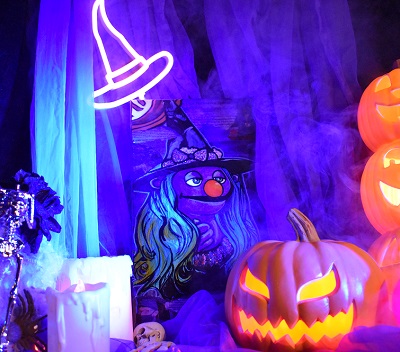 * Part of our Mainstage Premiere Series *

Witch Wartsmith (the sister of Witch Wartsmith from our Legacy and touring show Rapunzel,) hosts the annual Halloween Spooktacular and you get to vote on the winner! Part contemporary competition show, part vintage telethon, and part punpalooza, this spooky variety show will tickle your funny bone. Some of our contestants may change year to year, so come back to see old and new friends alike!

The cast and crew of our 3rd annual production of Witch Wartsmith's Halloween Spooktacular is coming soon!

Script by Liz Dapo and Kirk Bixby, Music by Kirk Bixby and Jon McLeod, Lyrics by Kirk Bixby.

Sepetember 28, 2023 - October 29, 2023

Thursdays and Fridays at 10:30am

Saturdays and Sundays at 11:30am and 1pm
ASL, Sensory Friendly, and mask required week information is coming soon!
Ticket Price: $15 per person (under age 2 no ticket required)
Questions? Interest in group rates? Call the box office.
Check out our new Super Fun Puppet Passes for a punch card style discount!